Continuing the trend of analysing ETC II, we get to the Sport section. This was one article (if you could call it that) which summed up the recent FIFA World Cup in Brazil into 4 photos about the fouls that took place. This, the World Cup which many pundits have dubbed one of the best ever, which included the Dutch 5-1 drubbing of holders Spain, little old Costa Rica coming top of a group containing 3 former World Cup winners and reaching the Quarter Finals, and the Germans embarrassing hosts Brazil 7-1 in the Semi Finals. But no. Not a mention of this. Only of Suarezas [sic], who plays for Uraguay [sic again], biting an opponent; or Pepe's headbutt coming "as the anger of Portugal's defeat got to him" when they were only 2-0 down with over 50 mins of football still to play [not sic now, I'm spewing].
But let's crack on.
Here's how big moments of world history would be seen if in the Sports section of ETC:
1) jfk got shot by oswald! he was driving through
dallas and he got hit in the head by a
bullet!!! some say its a conspiracy coz the cia did it because the goverment was corrupt [Headditor: There is no chance what so ever that a lovely capitalist government could be corrupt!]
2) the nuclaer power plant in chernobyl in modern day russia
3) man walked on the moon! naasa sent a rocket
up to the moon and buzz aldrin first walked on the
moon with woody armstrong!!1111
5) mandela relesed from south african prison at the end of slavery! he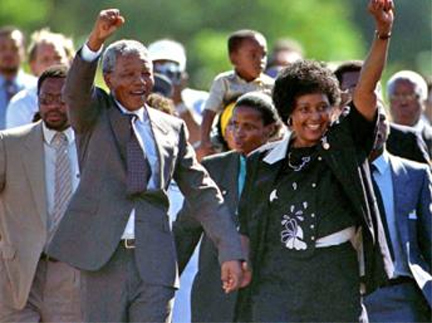 DISCLAIMER: All errors and mistakes are intentional, as this article is a spoof of the original ETC. piece, that did have very real and unintentional typos, in addition to terrible formatting, as shown above.